Aiko Iwashita – The Weekend Blowout
You may have children … I have chowdren! Hi, I'm Aiko, pronounced i-ko, in Japanese it translates into "love child".
I am an animal lover, and my husband and I are the proud parents of a Chow Chow named Holly Chow. Music, TV, Shopping and Crossfit are just some of my passions. Follow me on instagram to see my random "life" pics and the occasional selfie #guilty.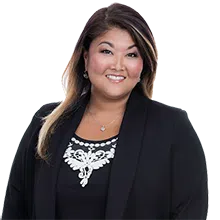 Playing mixes and mashups of all your favourite songs!  Friday nights at 6, and Saturday nights at 8, tune in for 4 hours of up tempo party music perfect for having friends over, or getting ready for a night out!  It's The Weekend Blowout with Aiko & DJ Michaels.